Introducing the white-labeled version of our NFT generator - a solution for companies and brands who want to create and launch their own NFT collections. With One Mint's white-labeled solution, you'll get all the benefits of our NFT generator, tailored to your brand and integrated with your existing platform. This means you can create and launch your NFT collections quickly and easily, with a minimal investment of time and resources.
Why choose One Mint's white-labeled NFT generator?
Saving: Save on the cost months of development and cut your time to go to market
Branding: Our white-labeled solution allows you to fully customize the look and feel of your NFT generator, ensuring it fits seamlessly with your existing brand.
Integration: We integrate with your existing platform, making it easy for you to launch your NFT collection and start generating revenue.
Revenue Funnel: Our NFT generator is designed to help you generate a steady stream of revenue, through the sale of NFTs and related products and services.
User Engagement: By creating and launching your own NFT collection, you'll be able to engage with your users and customers in a whole new way, building a loyal community around your brand.
Technical Expertise: With One Mint, you don't need any technical expertise to launch your NFT collection. Our platform is designed to be easy to use, even for those without a background in blockchain technology.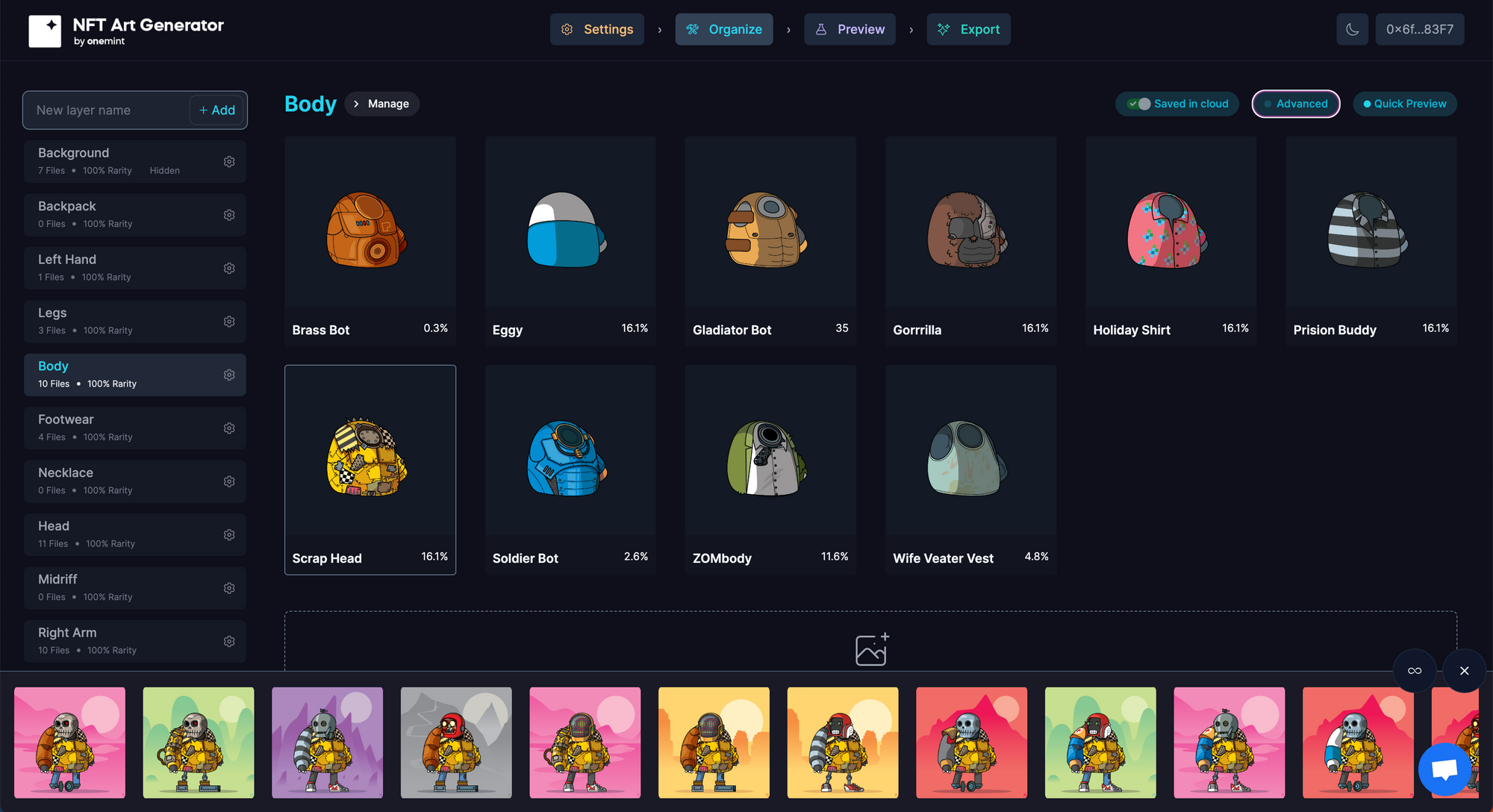 About OneMint
In the fast-growing world of Non-Fungible Tokens (NFTs), there has been an explosion in creativity and innovation. The ability to mint unique, one-of-a-kind digital assets has opened up new opportunities for artists, collectors, and brands alike. However, not everyone is equipped with the technical knowledge to create and launch their own NFT collections. This is where One Mint comes in.
One Mint is a fully-featured NFT launchpad that allows users to create generative art collections without writing a single line of code. From the actual setup of the collections to deploying a smart contract and launching a mint page, users can easily create and manage their NFT collections with our tool. And now, we're taking it one step further.
In conclusion, One Mint's white-labeled NFT generator is the solution you've been looking for if you want to create and launch your own NFT collection. With our platform, you'll be able to quickly and easily launch your collection, generate revenue, and engage with your users and customers in a whole new way. So why wait? Contact sales now at www.OneMint.com